This post was published on the Herald Times Reporter, April 6, 2023 and written by Sachin Shivaram, chief executive officer of Wisconsin Aluminum Foundry. Read it on the Herald Times Reporter here.
As the governor and the Legislature wrangle over the state's next biennial budget, they must continue supporting the mission of Wisconsin Literacy.
And then over recent months we hired more Cubans and other new immigrants from places we were barely familiar with — Laos, Kenya, Haiti, Honduras. Through family networks, they had heard that Wisconsin has good jobs and good schools, that housing is affordable, and the cold? Well, it is not as frigid as photos of the Ice Bowl made it seem.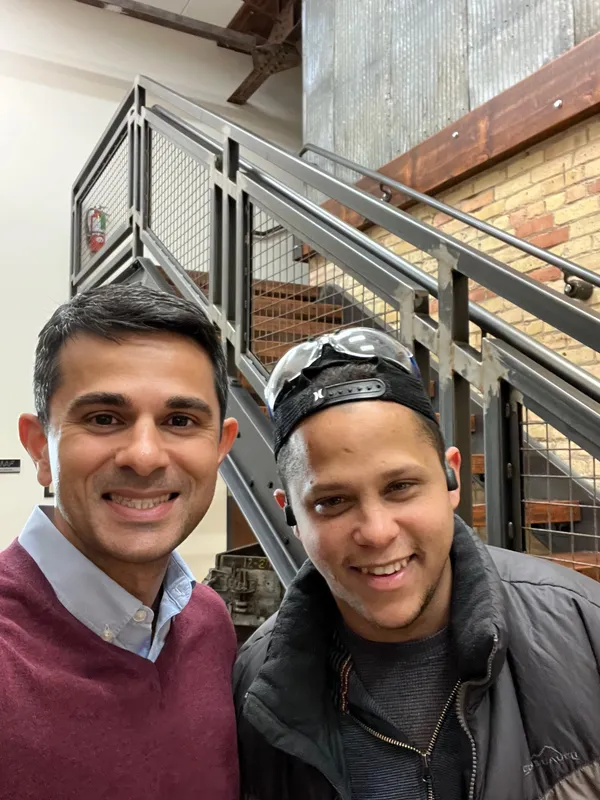 Some of these employees speak English, but most do not. For a century-old manufacturing company in small-town Wisconsin, this linguistic diversity created a novel challenge. With immigrants now comprising almost 10% of our 780 employees, language became a major barrier to the informal communication that is the lifeblood of our operations.
Searching for guidance on how to manage a multi-lingual workforce, we stumbled upon Wisconsin Literacy.
Wisconsin Literacy provides statewide leadership for 70 not-for-profit local agencies like Literacy Green Bay and Literacy Council of Sheboygan. The 2,500 staff and volunteers at these agencies help adults become literate in a variety of ways — not just by learning English, but also by learning how to use computers, how to navigate the complexity of insurance and whatever else it takes to overcome linguistic obstacles to integrating into our communities.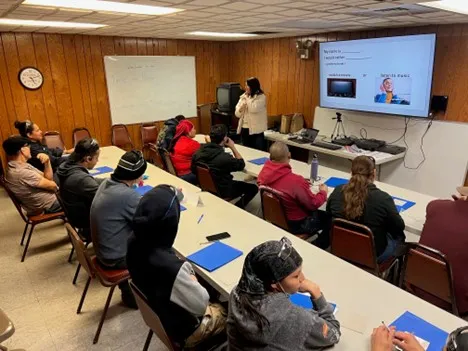 As the governor and the Legislature wrangle over the state's next biennial budget, they must continue supporting the mission of Wisconsin Literacy. The organization has requested a modest $742,500 as part of the Department of Public Instruction's funding. Considering our dire need for workers and considering the fortunate arrival of immigrants into the state, this money will make a world of difference.
We asked Morgan and our other non-English speakers to take a class to learn English. Many of them have lived in the United States for years but never learned because of lack of time, opportunity and perceived necessity. We invested in our employees by contracting with Wisconsin Literacy's local affiliate to bring instructors onsite to teach the class, which employees take three times per week during their lunch breaks.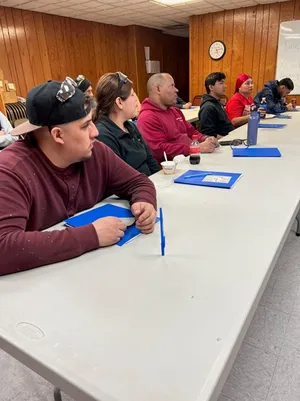 My parents immigrated from India, and my siblings and I were born here in Wisconsin. I complained incessantly about it as a child, but I am sincerely grateful for their strict insistence that we learn their native language even as we grew up in America. Language forms the essential bridge between cultures. Today, I feel just as at home in India as I do here at home in Wisconsin.
Our company's initiative to teach English is not about 1950s-style cultural homogenization. We celebrate diversity. But we also recognize that our workplace is dangerous, and our safety depends on being able to speak with each other. More profoundly, our collective success depends on every individual being able to share their knowledge, opinions and aspirations. The hesitant pleasure of our new English speakers brings smiles to all of us.
As a business struggling like so many others to find employees, it is clear to us that fostering literacy in our communities is a powerful way to help all Wisconsinites achieve their productive potential. Language is everything.
Anticipating a future Wisconsin that is more diverse than ever, the bridges created by language will bring richness and vitality — and hopefully warmth, which is always welcome in a land known as the Frozen Tundra.