Quality Casting for 110+ Years
For 110+ years, Wisconsin Aluminum Foundry has developed a reputation of unmatched quality and delivery. Our customers expect the best, and we deliver custom components designed and manufactured for specific applications, servicing markets as diverse as heavy-duty truck, automotive, marine, oil, agriculture, defense and medical.

We accomplish this through our wide range of aluminum and bronze casting capabilities, machining and 100% vertical integration, including an in-house pattern shop, heat treating, impregnation, and our own machine shop.
Founded in 1909, WAF is a well-established, trusted partner for aluminum and copper-based alloy castings for a wide variety of industries. We use our expertise to deliver the best castings on the market, while continuously innovating and updating our processes and equipment.

Vertically integrated as a one-stop-shop, we redefine what it means to be a foundry. From engineering casting design to prototype samples to production tooling, we bring your component concepts to life with unsurpassed quality.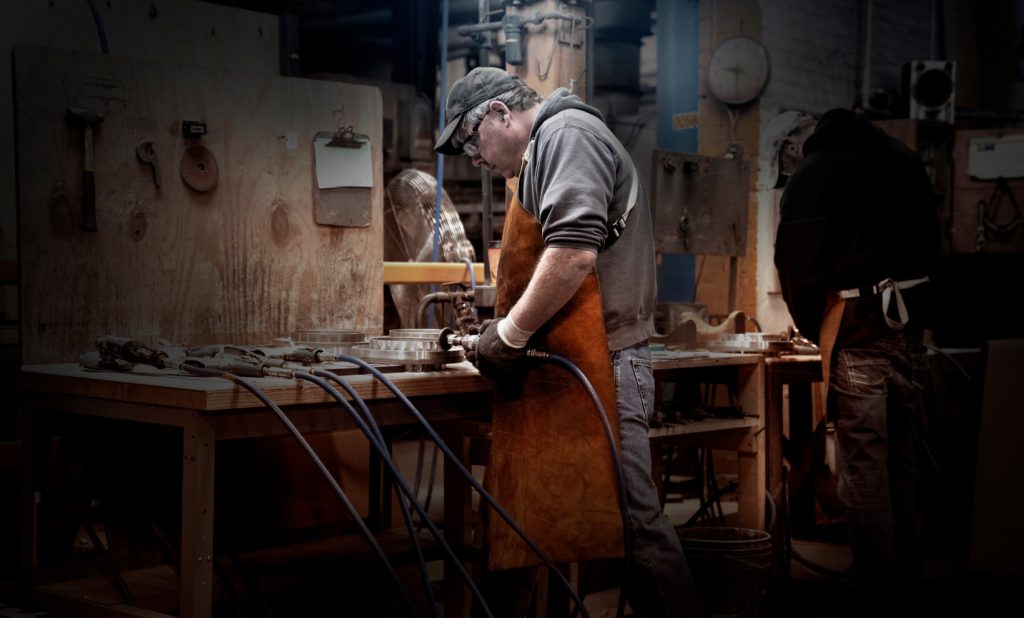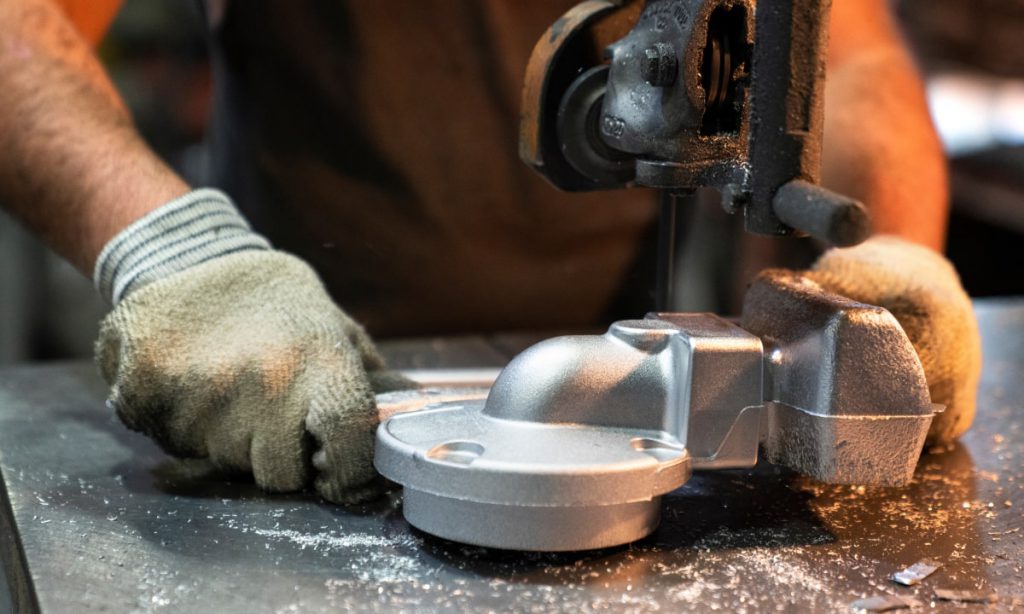 From your very first contact at WAF to the delivery of your final product, you'll receive unmatched service and dedication.

A key strength of Wisconsin Aluminum Foundry is the ability to collaborate with customer engineering to optimize the design of a part before any tooling is produced for win-win results. Further success is achieved with cutting-edge technology, including real-time x-ray inspection and Magma solidification modeling to validate gating systems. Paired with world class technical support, industry-leading, short lead times and 99.5% on-time delivery, our experts are trusted to solve the toughest aluminum and copper-based casting challenges.
Industry-Leading On-Time Delivery
We pride ourselves on our ability to provide exceptional castings on time and within budget. With our 3-week lead time and our on-time deliveries at 99.5 percent, you can trust you'll get your part when you need it.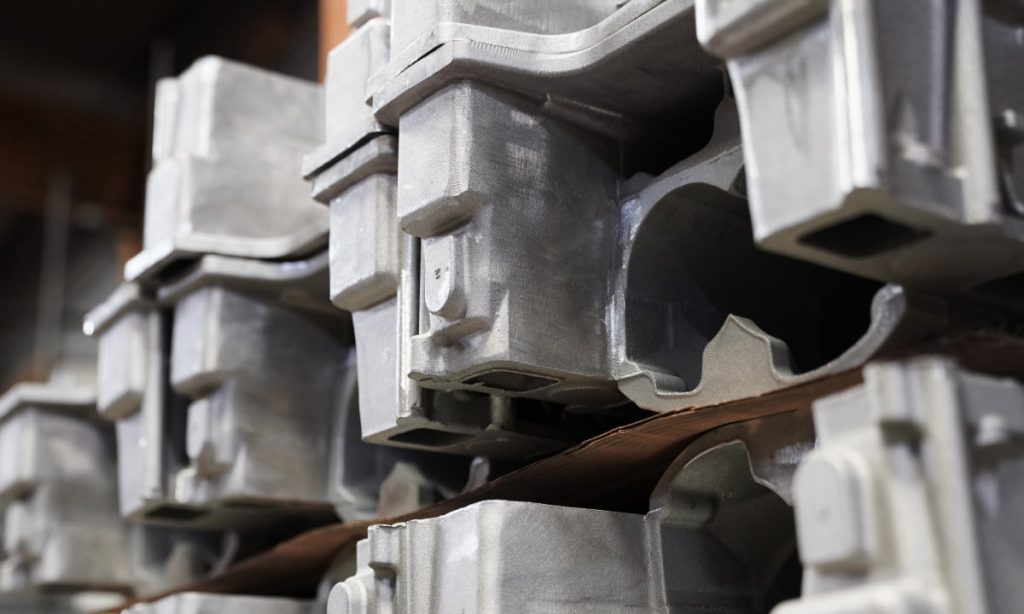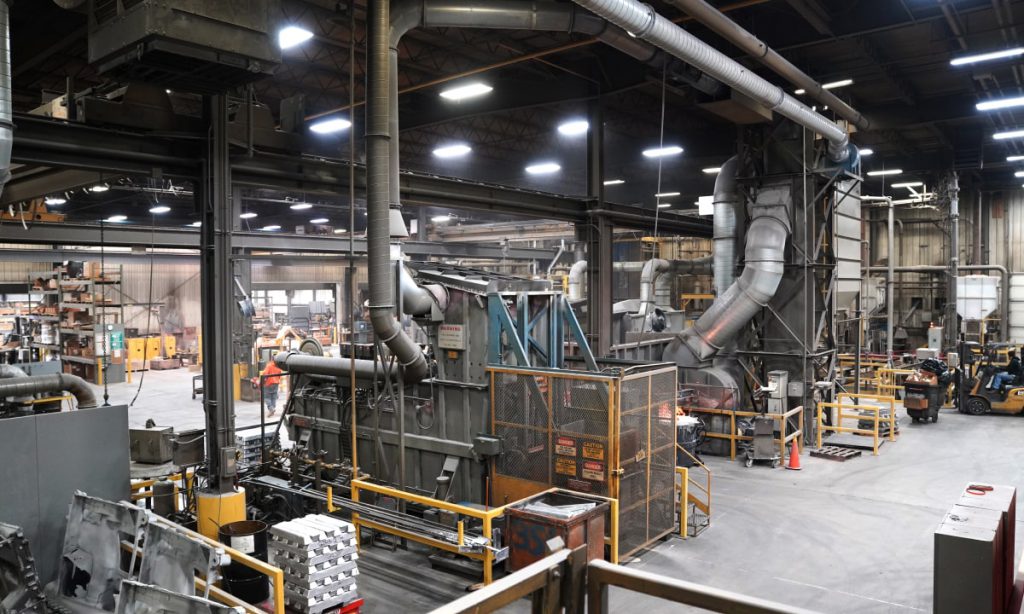 Our engineering capabilities and robotic finishing equipment redefine what it means to be a foundry. At WAF, we continually push the envelope in how we operate so we can achieve better results and create new possibilities for our customers.
Wisconsin Manufacturer of the Year
Award Recipient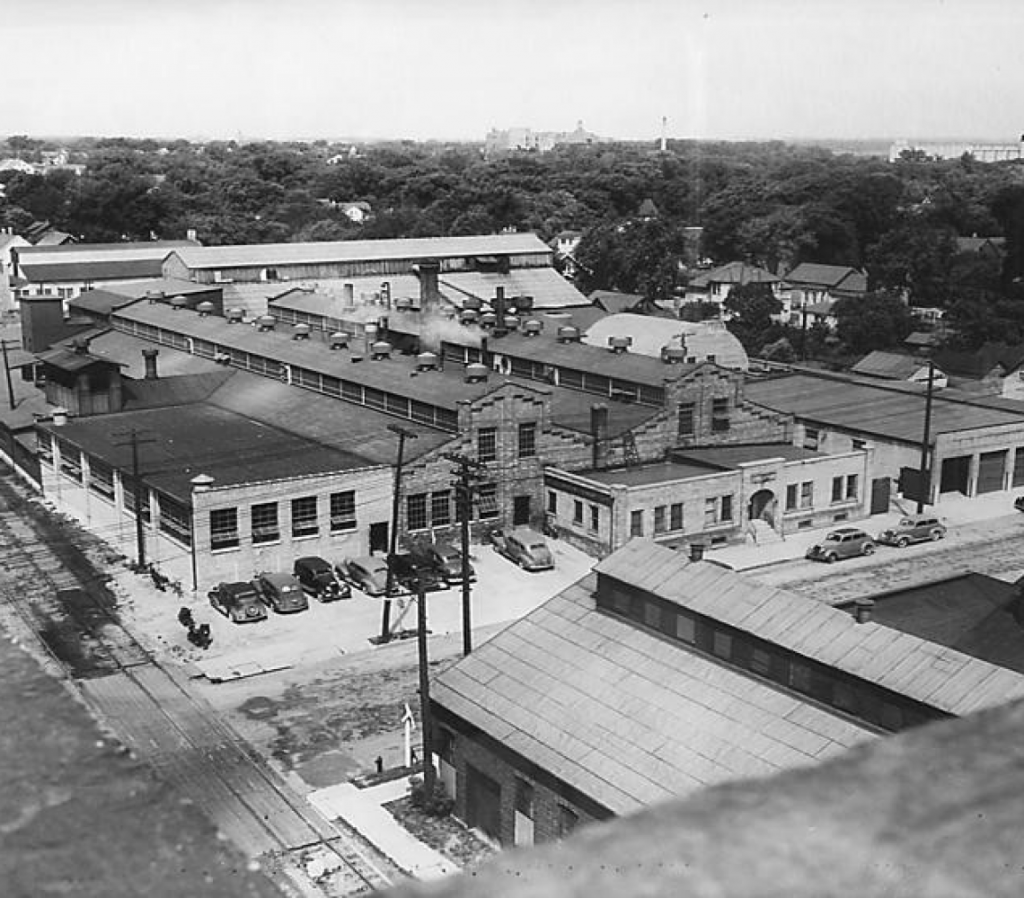 A Commitment to Excellence
At WAF, you can truly expect the best from our processes, products and people. Our employees have an average tenure of 22 years, and work hard to ensure that you get a quality product.
Simply put, we're dedicated to excellence in all we do, and we have multiple quality certifications, awards and customer successes to prove it. 
The Progress Lakeshore Corporate Investment Award recognizes a business that has made a positive economic impact on the community (capital investment), has gone above & beyond to enhance their workforce, and has developed innovation, in either product or process, to improve and adapt to marketplace change. In 2020, WAF invested $11 million into our facility, including a new production line.
The Corporate Investment Award goes to Wisconsin Aluminum Foundry!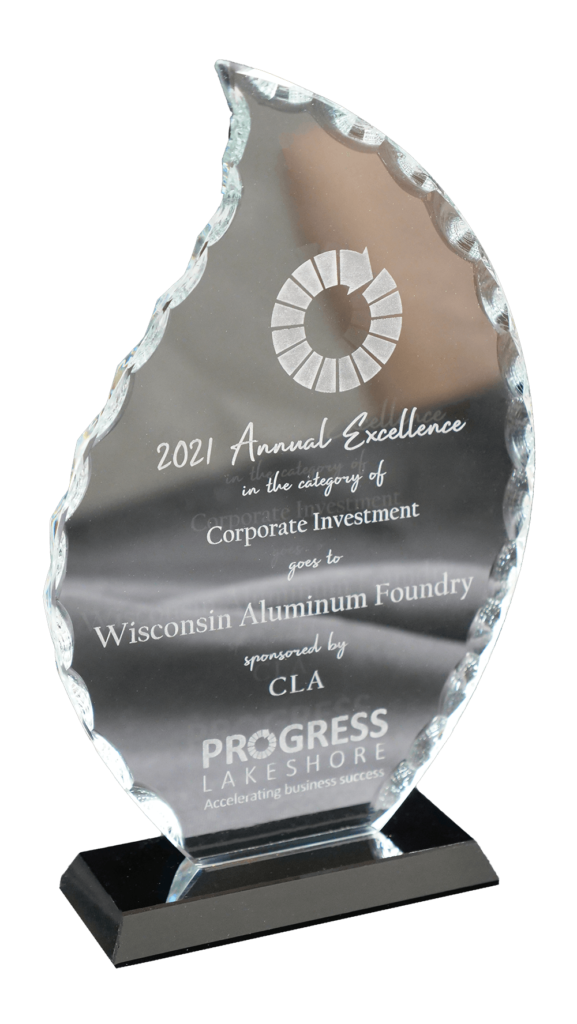 Industry-Leading On-Time Delivery​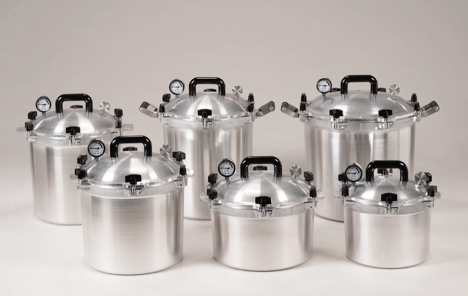 American-made, precision machined consumer products including Pressure Cookers/Canners, Sterilizers, Can Sealers and Cookware.
Only ALL-AMERICAN® Pressure Cooker/Canners make it easy to can fish, meat, poultry, seafood, vegetables and fruits and is the only method that the U.S.D.A. recommends for low acid foods.
State-of-the-Art Manufacturing, Precision Patterns.
MP&M is a custom manufacturing company that specializes in precision machining and foundry tooling with engineering and quality teams to help support any project from prototype to production. Also offering line ready assemblies, painting, non-destructive testing and other value-added services.