Our Capabilities
Our leading-edge technology and expert engineers give us the unique capability to take your casting design from prototype samples to production tooling and manufacturing.
We specialize in aluminum and copper-based alloy castings to allow for lightweight, yet durable, parts and we offer a wide range of services to give you solutions tailored to your needs.
Wisconsin Aluminum Foundry leverages the diversified capabilities of our four processes, including Green Sand casting, Air Set casting, Permanent Mold casting and Low Pressure molding with additional capabilities to pour a wide range of alloys.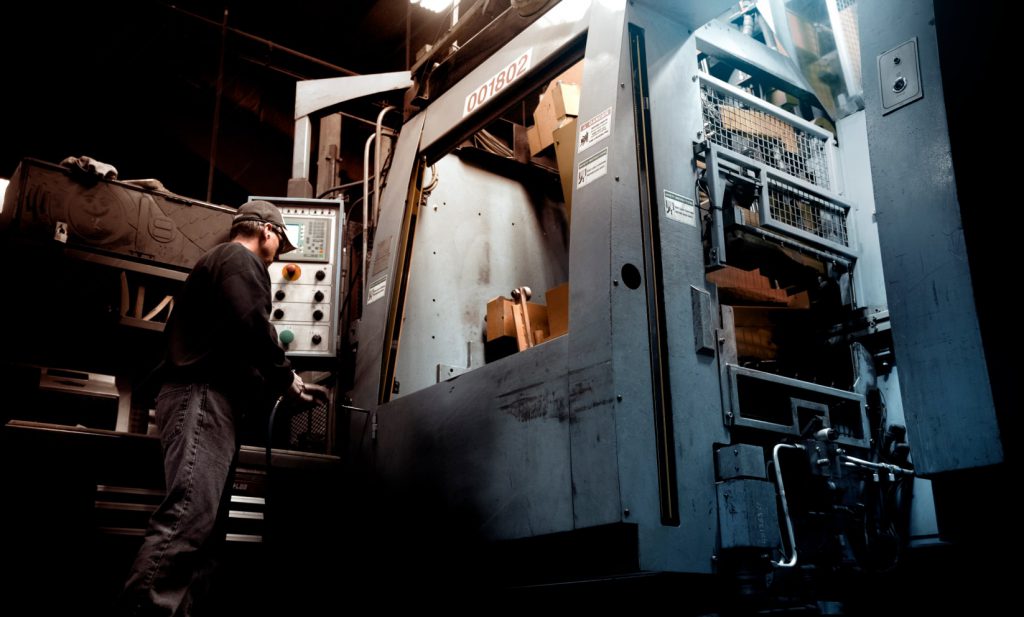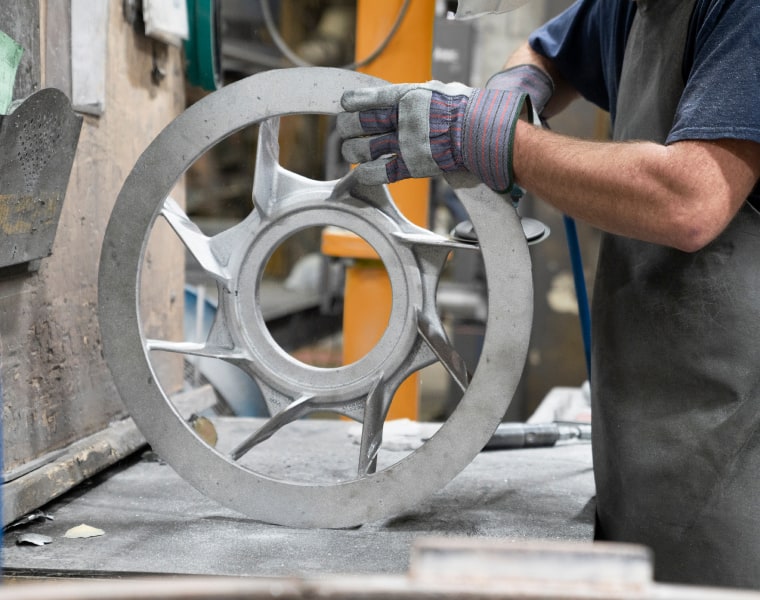 Permanent Mold
Dimensional repeatability and strength for mid to high volume production. 
Green Sand
Accommodates a wide range of alloys, volumes and sizes. 
Air Set Casting
Produces castings of virtually any size, complexity, alloy or weight. 
Low Pressure Molding
Ideal for symmetrical castings and pressure tight applications. 
Engineering & Quality
Our CAD programs, including SolidWorks, Creo, and Magma solidification software, and quality certifications ensure that your casting specifications will be met.
From engineering casting design to prototype samples to production tooling, we bring your component concepts to life with unsurpassed quality. A key strength of Wisconsin Aluminum Foundry is the ability to collaborate with customer engineering to optimize the design of a part before any tooling is produced for win-win results. Further success is achieved with cutting-edge technology, including real-time x-ray inspection and Magma solidification modeling to validate gating systems.